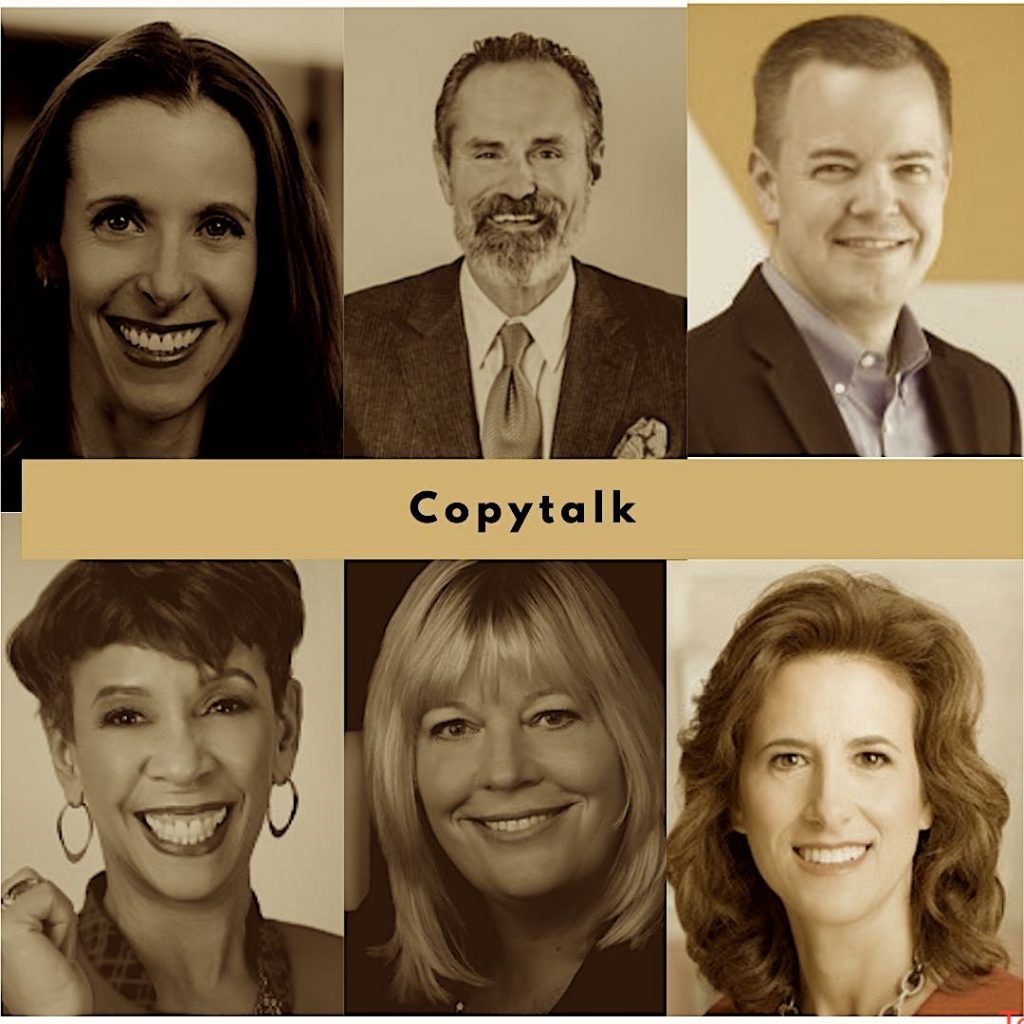 In September 2019, Copytalk began a series that is true to my heart as a female CEO – "Dynamic Women and the Men Who Support Them." Each month, we have profiled and interviewed a woman who has overcome formidable challenges to rise to the top of her field, or a man who has encouraged gender equality and helped women in their respective fields reach their full potential.
Why do we do this? As Marla Sofer – former VP of Strategic Partnerships at Jemstep, and now Financial Services Cloud Lead for the Industry Solutions CTO Team at Microsoft – said in the very first Dynamic Women interview, "When diverse leaders share their stories authentically, including the parts that expose vulnerability, they provide an example to future leaders, empowering them to take risks, make mistakes, and own their journeys rather than going along for the ride. It's amazing how karma drives careers."
I couldn't have said it better, Marla.
From fintech pioneers to public relations gurus to wealth management A-listers, we have profiled them all, and their stories truly have been remarkable. Now, as we approach the second anniversary of the series' launch, I'd like to take this opportunity to reflect back on some of the most stirring quotes such as Marla's. Sit back and get ready to be inspired once again:
You might hear other people say, "Hang in there. You're doing okay. What you are saying makes sense," but it takes a while for you to get your confidence level, and so that would be one thing that I would say that for myself and for any woman that's coming into the industry, you are critical. You are important, and what you have to say and what you are doing is amazing. – René Nourse, CFP®, Founder and CEO of Urban Wealth Management
I used to be a micromanager, and that not only is not any fun, but it hinders your growth. You need to hire the best people you can find and get the heck out of their way. It's your job to be a librarian and not the entire library of information. There's just too much information out there, so one of the greatest things I learned to say was, "I don't know, but I know how to find out. Let me lean on my network, and I'll get you the answer." – Ron Carson, Founder & CEO of the Carson Group
Networking is so important – having a group of peers that you can meet periodically to bounce ideas off and gain different perspectives is critical [… I]t's important to pick and choose a few women you know you can turn to and help each other out. Having that support system is really how you thrive and grow. – Cheryl Nash, former President of Investment Services at Fiserv and now CEO of the Financial Supermarkets Division at InvestCloud
Don't do quotas and virtue signaling. Give people of all backgrounds the opportunity to do great things, and then let them hit the ball out of the park and earn their advancement. – Aaron Klein, Co-founder and CEO of Riskalyze
Most people would define a mentor as someone senior to you. What I've noticed is the definition of who is a mentor changes over the course of your career. Especially now, at this stage in my career, mentors come in all shapes and sizes. – Lisa Shalett, former Goldman Sachs partner and now Founder of Extraordinary Women on Boards (EWOB)
This is by no means an exhaustive list of all of the inspiring and amazing knowledge shared in the series, and I wish we had limitless space to highlight them all. As "Dynamic Women and the Men Who Support Them" continues, I look forward to gathering and sharing more of these women and men's motivational stories with the hope that they inspire you as they have inspired me.