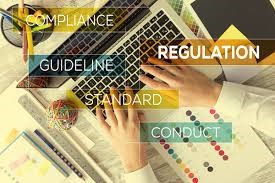 The world may be put on pause in the face of COVID-19, but Chairman Jay Clayton's public statement confirmed that the Securities and Exchange Commission's Regulation Best Interest (Reg BI) June 30th deadline will hold. With this deadline looming large, now is the time to review your firm's internal practices 
and make sure you are ready.
My recent blogs focused on how Reg BI will alter the family office and enterprise workstreams. Additionally, on May 21 at 11:00 AM ET, Copytalk will hold a special webinar with Ben Marzouk, counsel at Eversheds Sutherland. Ben is a financial services attorney who advises broker-dealers and investment advisers on compliance with federal and state securities laws, including SEC and FINRA rules and regulations. But now, with the deadline for compliance fast approaching, I want to take the time to review some of the last-minute steps and new guidance that will help make sure your firm is prepared.  Your clients demand the best from your advisors, and these steps will help ensure every interaction and internal discussion is documented. 
An important source to keep an eye on is the SEC's own Frequently Asked Questions page regarding Reg BI. Thinkadvisor highlights that the SEC recently updated the FAQ to clarify when using the title "advisor" violates Reg BI. In it, the SEC clarified that the agency "presumes that the use of the terms 'adviser' or 'advisor' in a name of title by a broker-dealer that is not also registered as an investment advisor is a violation of the requirement to disclose the broker-dealer's capacity under" Reg BI's Disclosure Obligation. While there may be some potential exceptions, now is the time to review how your firm's employees use the terms advisor or adviser, and make sure they are using them appropriately.
Here's how:
Copytalk's transcription service can accurately capture the details of any meeting, whether with a client or an internal discussion. Meeting transcripts are a great way to conduct internal review. Just quick-search for "advisor" or "adviser" in them. Plus, your firm can use these transcripts as training material to highlight when advisor/adviser is used in a way that meets the SEC's standards.
Transcripts of client meetings and interactions also provide records that oral disclosures were made. In addition, Copytalk interfaces with several leading CRM systems, so transcripts and notes can be uploaded directly to the client's profile.
Finally, I recommend that everyone take this time to go through FINRA's Reg BI and Form CRS Firm Checklist. This list includes twenty questions that help members assess their obligations under Reg BI. Some important examples are:  
Do you have procedures and training in place to assess recommendations using a best interest standard?
Do APs supplement written disclosures with subsequent oral disclosure? 
Have you updated your policies and procedures and systems to ensure Reg BI's recordkeeping obligations are satisfied?
Having accurate, timely transcripts helps ensure that your firm is able to complete this checklist.
And so, while we at Copytalk are not lawyers and your firms will likely offer guidance on how to best follow the new Reg BI standards, Copytalk is here for you in these difficult times, and we look forward to solving your documentation needs.
For a limited time only: Advisors can take advantage of $20 off our retail monthly price of $84.95 = Unlimited Monthly Use – Trained U.S. Based live transcriptionists
Sign up here:  www.copytalk.com/roaring20
Call or for more info:  866-267-9825 Option 2
Email us at: support@copytalk.com