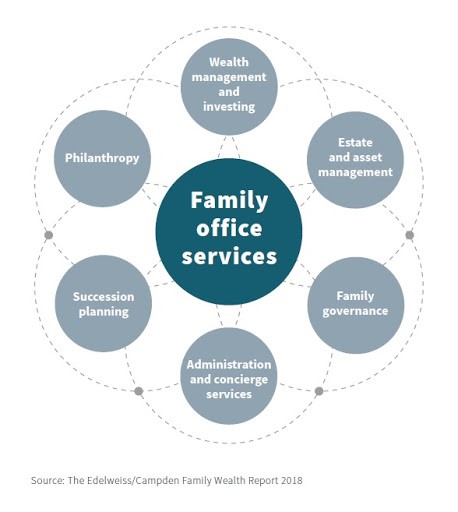 Running a family office is no small task, and it's about to get more complex with the SEC's upcoming Regulation Best Interest (Reg BI).
With a looming compliance deadline of June 30, Reg BI will impose additional obligations by requiring advisors to work in the "best interest" of their retail customers.
Trusts and family offices that are "directed by a nonregulated person and who are currently treated as 'institutional customers' for the purposes of FINRA's suitability rule" must also comply with the SEC's upcoming Reg BI, according to JD Supra. Notably, Reg BI does not exclude high net-worth individuals from treatment as "retail customers," K&L Gates explains.
Given that family offices are responsible not just for advising a wealthy family's investment choices, but also other financial decisions that come the family's way, family offices may acutely feel the pressure to document that they were acting in their client's best interests.
Copytalk helps relieve that pressure by allowing your advisors to memorialize their client conversations securely, accurately, and cost-efficiently. Everything from meetings, conferences, impromptu conversations, internal meetings, and more can be easily captured.
Plus, for those of us burning the midnight oil, Copytalk's best-in-class transcription service can be utilized any time of the day or night by dialing Copytalk, using our mobile apps, or using the new Copytalker™ in select CRMs. A live, U.S.-facilities based transcriptionist will capture every word.
And we know that security and privacy are both paramount concerns when documenting conversations with clients. Personally, I'm certified as a third-party risk professional, and some of our managers are also certified.  Accordingly, Copytalk has worked diligently to control the environment where your work is processed, meet stringent regulatory guidelines, and structure policies and service with the highest security in mind.
For example, all of Copytalk's scribes are in U.S. based, controlled facilities, enabling easier management and auditing. And Copytalk's customer dictations are classified as the highest level of confidentiality. Scribes never have access to subscriber information, and once the transcription process completes, they lose access to the dictation. Transcripts are only stored for 60 days, then Copytalk purges the data – you will have the only copy. Communication with the Copytalk website are encrypted with SSL, and emails are sent with encrypted TLS.
These transcripts allow family offices to capture all of the conversation surrounding, and reasoning behind, a recommendation. Any future questions the SEC might have regarding whether an advisor acted in their client's best interest can be better addressed by having everything documented.
Think about how much time can be saved by having Copytalk do the documenting for you! As I discussed in my January "Copytalks" blog, this is time your advisors can now use on meeting with additional clients or other investment-management related tasks. By handling your documentation needs, Copytalk increases productivity and helps streamline the family office.
And so, while Reg BI may increase the documentation burden of a family office, Copytalk can help alleviate that burden by solving documentation needs without compromising on security.
For Enterprise and Group Special Pricing, Please Contact Our Enterprise Concierge: info@copytalk.com
This is a "Sweetheart" deal:  For a limited time only: Advisors can take advantage of $20 off our retail monthly price of $84.95 = Unlimited Monthly Use – Live transcriptionists in our controlled and monitored U.S. Based facilities
 Sign up here:  www.copytalk.com/roaring20
Call or for more info:  866-267-9825 Option 2
Email us at: Support@copytalk.com