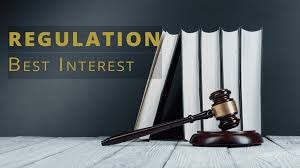 The number of COVID-19 cases in the United States continues to rise, many people have shifted to working from home, and there is mounting uncertainty surrounding the economy. The Securities and Exchange Commission's Regulation 
Best Interest (Reg BI) may seem like a distant worry compared to more pressing concerns. Even if the SEC postpones the June 30 compliance deadline, however, it has never been more important to proceed with your clients' best interests in mind.
From my 30 years working in the financial services industry, I've learned that it's in times like these – when everyone is worried about the future, when the stock market is turbulent – that investors need the most support. As advisors guide clients through these rocky times, it's crucial that they document why they are making each recommendation and the nature of the account, regardless of what the recommendation is about.
And that's just the tip of the iceberg. They should also document due diligence on investment recommendations, as well as confirm discussions concerning  associated risk versus reward. They should be sure to go over any fees and costs. Plus, they must disclose and document any conflicts of interest. Finally, enterprises should document how they are in line with Reg BI's policies and what procedures ensure that compliance.
We at Copytalk are not lawyers, and your firms will likely offer guidance on how to best follow Reg BI standards. Still, we are following all regulatory developments closely. I discussed some of the above points in the recent webinar: "Reg BI Documentation: How to Take the Risk out and Leave the Client's Best Interest In."
Simply put, Reg BI puts the focus on the customer, and it is important to keep in mind how the customer life cycle will be impacted. Pre-onboarding, offboarding, and everything in between will need to be re-evaluated. Documenting client interactions, whether face-to-face meetings or virtual ones, is crucial to mitigate potential problems with Reg BI compliance that may surface in the future. As SIFMA and Deloitte's publication A Firm's Guide to Regulation Best Interest and the Form CRS Relationship Summary notes, information gathered, whether orally or via writing, should be documented as it relates to a client's profile.
Copytalk can save your advisors time and enable them to work more efficiently by providing transcripts for these client interactions. We interface with several leading CRM systems – including Salesforce, Wealthbox, and Redtail – to directly integrate any client notes. In addition, Redtail users have the benefit of being able to access our integrated Copytalker directly.
How documentation is done is a crucial component of Reg BI. Sifma and Deloitte have identified due diligence and data privacy as important Reg BI considerations. Copytalk is the only mobile transcription company that is a member of the Shared Assessments organization, which sets standards in third party vendor risk management. In addition, Copytalk only uses US-based facilities that are controlled and monitored. All of our transcriptionists undergo heavy training to ensure privacy and security for you, your firm, and your clients.
Let Copytalk solve your documentation needs and help keep your notes accurate and up-do-date without compromising on security or convenience.
For a limited time only: Advisors can take advantage of $20 off our retail monthly price of $84.95 = Unlimited Monthly Use – Trained U.S. Based live  transcriptionists
Sign up here:  www.copytalk.com/roaring20
Call or for more info:  866-267-9825 Option 2
Email us at: support@copytalk.com
For Enterprises and Group Rates please email our Enterprise Concierge:  info@copytalk.com