Pre-Founding – 2001: The Beginnings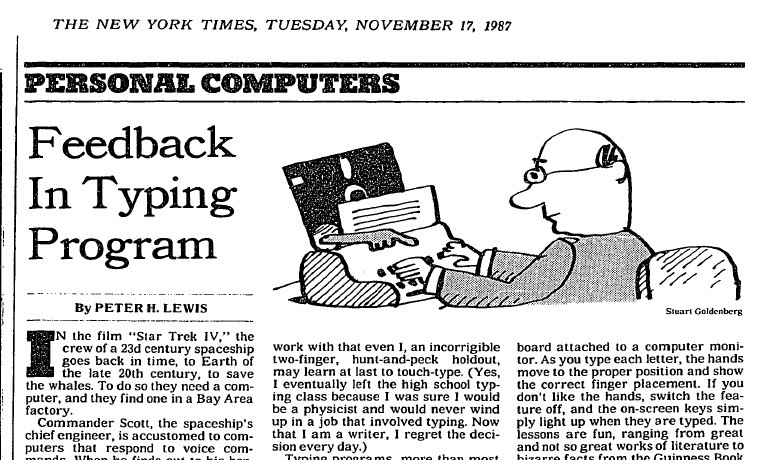 Norm Worthington co-founded Copytalk with Mark Famiglio after being inspired by Famiglio's business ProScript Inc., which does medical transcriptions for doctors.
 Worthington's software company Software Toolworks made waves during the early 1980s with the hit programs "The Chessmaster 2000" and "Mavis Beacon Teaches Typing!"
In 2001, both the medical transcribing business and Copytalk were operating out of four converted homes on Fruitville Road in downtown Sarasota, but the company already had its eyes on expansion. Worthington told a reporter for the Sarasota Herald-Tribune that Copytalk was looking to set up satellite offices in places with low labor costs. "India is a strong possibility," the article notes.
Source: "Dictation goes high-tech: Sarasota's Copytalk turns voice mail into computer e-mails," Sarasota Herald-Tribune, Dec. 2, 2001, D1.
The 2000s: Changes and Growth
Like the 2001 Sarasota Herald-Tribune article predicted, Copytalk did try moving most of its transcription work offshore to India to reduce costs. However, because of the differences between American English and the English spoken in India, Copytalk employees in the US still had to "hover over the process," which increased the net costs, according to a 2005 article in the Sarasota Herald-Tribune. Copytalk tried the Philippines next, but the results were pretty much the same.
In 2004, Copytalk decided to only use transcriptionists in the US, and Copytalk's practice of using only U.S.-domiciled transcriptionists continues to this day.
What has been the most dramatic change — to either Copytalk or dictation in general — that you've seen over the past 20 years?
Since I have been here since the company's inception, I would say the most dramatic change I see is the transition of the company from a startup R&D to a product and service company. The basic idea has always been consistent, to leverage human voice to make tasks easier. We went through many iterations of what that meant to the end user. We developed many different products to handle many different voice-oriented tasks. But what we found, through customer feedback, is that the most valuable tools for the customer was really very simple, to provide well documented ("type what I mean, not what I say") notes that still to this day cannot be done with computer speech recognition.
Not surprisingly, this move required extra space, so in 2005 Copytalk moved from its original converted office space in downtown Sarasota to an office-warehouse space with room for further expansion on Tallevast Road, also in Sarasota, where it still is today.
Source: "A bridge linking talk and text," Sarasota Herald-Tribune, Dec. 12, 2005, 14.
The 2010s - Today: New Faces and Partnerships
Copytalk's growth continued throughout the 2010s, as both its offerings and expertise expanded. In 2012, Maree Moscati joined the company as CEO, bringing with her a 30-year background in the financial services industry.
Over the past decade, Copytalk has become the foremost transcription service engineered to meet the financial services industry's rigorous standards of accuracy and privacy. In fact, the company won the Bank Insurance and Securities Association's (BISA) Technology Innovation Award for its fourth consecutive year in 2020!
Meanwhile, as mobile technology has developed, so has Copytalk's offerings. For example, in 2019, Copytalk released the Copytalker™, a patent-pending technology that can sit directly into a CRM or Advisor Workstation. Most recently, Copytalk has partnered with SyncWords, which can take Copytalk's English transcriptions and translate them to over 100 different languages. This partnership enhances Copytalk's DigiScribe (audio-visual transcription) service.
My, how Copytalk has grown over the past 20 years! And as Maree noted in her January interview, 2021 is ripe for further expansion, with the further development of templates to help advisors and their firms comply with the SEC's RegBI.