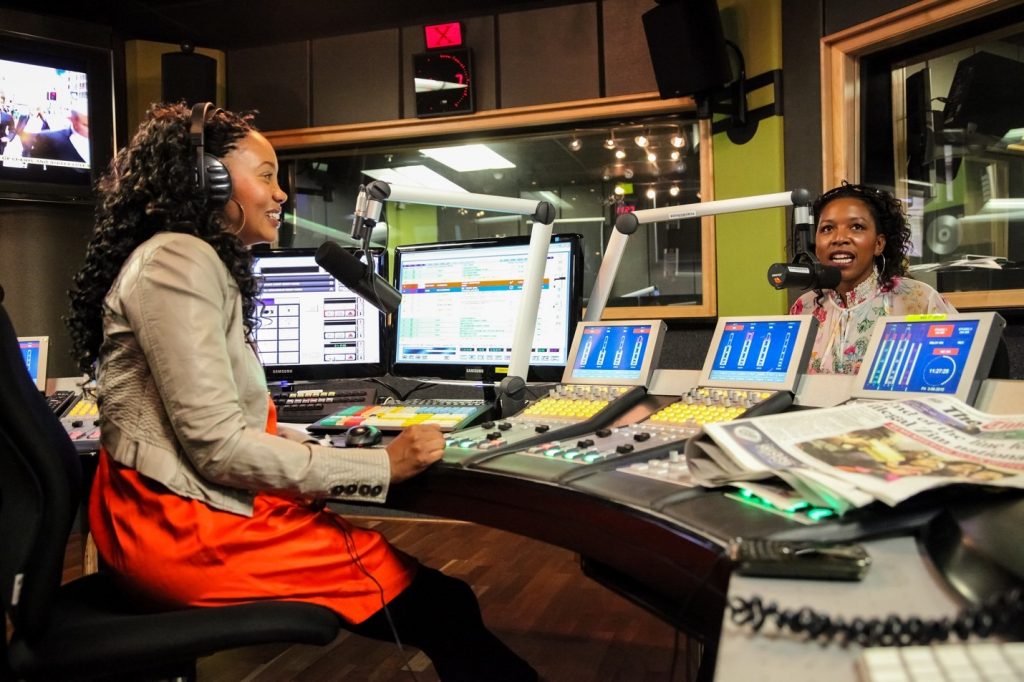 Between the Covid-19 pandemic, global economic uncertainty, and a divisive US election, 2020 was a trying year for many. Although the effects of the pandemic, including the lives lost, cannot be stated enough, we as a society still have a lot to be grateful for. In this interview, Copytalk CEO Maree Moscati, will share all that the company is thankful for from the past year.
Q: Looking back at 2020, what are some things that you as CEO of Copytalk are proud of?
Maree: We're proud of a lot of things, including a new partnership we formed with SyncWords. At Copytalk, our live transcriptionists do English transcription; however, we get a ton of requests about transcription to other languages. We just partnered with SyncWords because they can take our English transcription and translate it to 100 different languages. Our security protocols are really second to none in the transcription industry and we take our security and privacy – especially in the regulated industries that we serve – very seriously, so SyncWords is very much vetted, as they vetted us. Our platforms are very similar, as is the awareness of security issues, concerns, and protocols.
And Syncwords does some super cool things. For instance, if this interview was being broadcast, they could do rolling captioning, which is live captioning. If this were being broadcast globally, and English was not my native language, I could do the captioning in my native language even though the presentation is in English. Our global clients are very excited about it. Even our US-based corporate clients are very excited because, when they archive some of their presentations and educational platforms, they archive it all in English, but they're global. If they have someone in Hong Kong, for example, they can get it captioned in their native language.
Q: Is that part of a regular subscription?
Maree: It's part of our DigiScribe [audio-visual transcription] services.
Q: Looking forward into the year ahead, what are some ways that this partnership with SyncWords factors into Copytalk's growth plans?
Maree: We anticipate major growth in this area based on a very soft roll-out we just did. The impact that we are seeing has been tremendous so far. In 2021, and I think even post-pandemic, a lot of us are doing business in different ways and communicating in different ways, and we're capturing this through this partnership – in English and in other languages. Statistics show that doing closed captioning, whether live or recorded, keeps the interest of your audiences better.
Q: Looking more generally at DigiScribe, what are some ways that it factors into Copytalk's growth plans for the first quarter of 2021?
Maree: We don't traditionally market our DigiScribe service, because this division has grown organically through word of mouth and requires transcriptionist training that differs from our normal training. However, we're growing in the number of transcriptionists that we train in this venue. We're looking at a 20- to 30-percent growth pattern in the first quarter alone due to the fact that we are going to be marketing it now (because we have the staffing to complete this work) and the mere fact that we're partnering with SyncWords, which is very good at delivering a quick turnover. We do a lot of media transcription for the NFL, movies, television series, educational videos, and corporate conferences, so it's quite an interesting service that grew out of MobileScribe, our basic platform. We're also seeing DigiScribe used in the corporate world for committee meetings, budgetary meetings, annual reviews – things of that nature, if they are using video conferencing.
Q: 2020 is also when compliance for the SEC's Regulation Best Interest (Reg BI) became mandatory for broker-dealers. What are some ways that Reg BI has shaped the business?
Maree: Coming from the financial industry, I'm very attuned to what regulators are asking for. Reg BI takes it several steps deeper, and we just recently put out a template for enterprises to stay in compliance. Any client that has our MobileScribe app can either do a standard dictation or a Reg BI template that walks you through the talking points of what you need to discuss with your client. The regulation also mandates that you show evidence that you are doing continuous monitoring. By using that template and having the documentation back to the advisor, that shows you are doing it. Our Reg BI template is in phase 1; hopefully, by the end of the first quarter of 2021, we'll have the second phase and more templates.
Thank you, Maree, for this exciting interview, and cheers to a happy and safe 2021 for all!