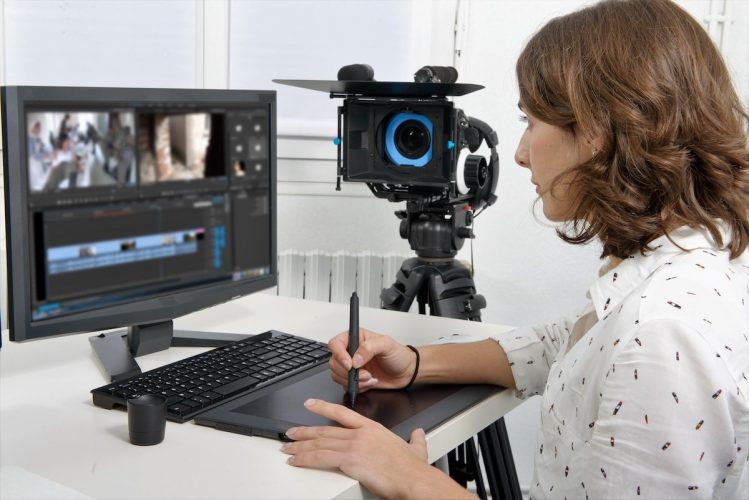 As the old saying goes, "a picture is worth a thousand words." The power of using visual media, rather than the written word, to tell a story is truer today than ever before, especially as the average human attention span continues to fall. Did you know that the average human attention span has dropped from 12 seconds in 2000 to eight seconds in 2021, meaning that we as a species now have shorter attention spans than goldfish?
Yet at the same time, enterprises continue to pour resources into creating thought leadership content, such as white papers and longform articles, that require far more time than a few seconds – or even a few minutes – to read. And therein lies the conundrum: Enterprises understand the importance of creating quality thought leadership. In fact, 82 percent of business leaders said that thought leadership increased their trust in an organization, according to a LinkedIn and Edelman survey. However, many enterprises have not fully tapped into using short educational videos to become current with prospective clients' "go-to sources" for information, and instead continue to create only lengthy content.
This isn't to say that enterprises shouldn't be creating longform content for certain audiences, such as sophisticated investors and B2B communications, but rather that enterprises should also be creating informational videos – and not as just an afterthought. Indeed, enterprises should be devoting the same amount of creative brainpower and material resources to creating quality videos as they do to creating other quality thought leadership. To do so, your enterprise should:
Determine what information current and prospective clients need to know (but often don't): One way to do this is to talk to your client-facing staff. For example, if you have an investment firm, talk to your advisors about the concepts that clients tend to be the most confused about. The fact is that not everyone understands how an ETF differs from a mutual fund, or what exactly SRI is, for instance. Firms can educate current and prospective clients on investment terms such as these, as well as address clients' concerns about aligning investments with one's values, student loan debt's impact on wealth building, etc., by creating educational videos that can be advertised through social media and a firm's own website. Meanwhile, enterprises also can use social media to poll audiences about the topics that they would like to learn more about.
Decide your enterprise's areas of expertise and create videos that showcase them: Videos can serve as a fundamental tool for differentiating your firm from the competition, but the first step is determining what that differentiator is. To do so, consider such questions as: Do you have experts on niche subjects such as cryptocurrency? Does your enterprise tend to serve specific audiences – such as LGBTQ families or racial minorities?
Make your videos accessible: Around 15% of American adults (37.5 million) over age 18 have some trouble hearing. To make your enterprise's videos fully accessible to everyone, they should have quality captions. Copytalk's DigiScribe audio-visual transcription services make achieving this level of accessibility easy through an exciting partnership with SyncWords. Through the partnership, Copytalk transcribes your media files and SyncWords automatically creates closed captions, subtitles, and translations for online delivery – all while maintaining second-to-none security protocols.
Give your videos "reach": If your videos are only available in English, your enterprise is losing out on tapping into the full potential of the Internet's reach. Here, again, is where Copytalk's DigiScribe offering and partnership with SyncWords can help. Through our partnered services, a single virtual event can be quickly and seamlessly captioned and translated into more than 100 languages, enabling events to reach a truly global audience.