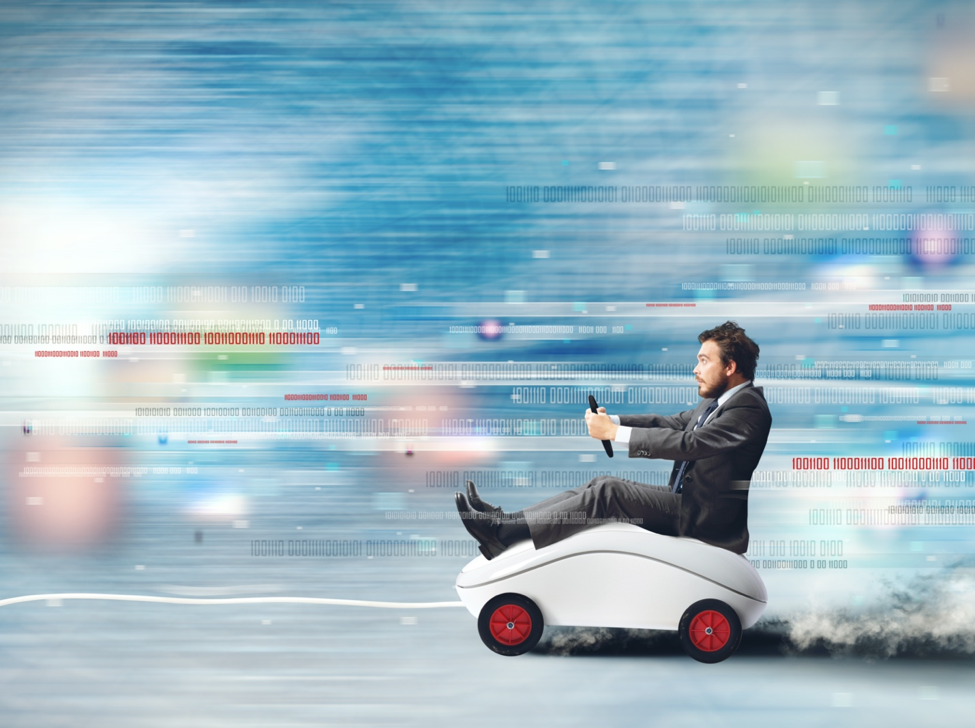 As every road warrior knows, being on the road can kill productivity – whether due to time spent in traffic or even as an aftereffect of the drain from driving.
Consequently, as enterprise leaders look for ways to increase their employee productivity, that means giving them the tools they need to maximize their time not just in the office, but also on the road – especially as many employees' time commuting increases.
As a recent Washington Post article notes, in 2018 4.3 million workers had commutes of 90 minutes or more.
That's 90 minutes of the work energy lost … unless the enterprise has the right tools in place to enable employees to get work done even at times when it's impractical or unsafe to take out a laptop.
With Copytalk's Mobile Scribe dictation service, they can simply dial Copytalk or use their smartphone apps at any time – day or night – and start talking while a live, U.S.-facilities based transcriptionist fluent in financial terminology captures every word. Rather than wasting time in traffic, employees can start dictating a draft of an email, client meeting notes, action items, reminders – the sky's the limit. Within a few hours, the resulting transcriptions will be delivered via email, secure download, or automatic integration into many popular customer relationship management systems (CRMs).
This service has multiple benefits for enterprises.
First, it helps employees do routine tasks while they're on the run, giving them more time to focus on other work in the office. Take, for example, financial advisors. As I discussed in my January blog, financial advisors spend only 20 percent of their weekly work time – an average of 8.8 hours – meeting with current clients, according to a Kitces Research study of more than 1,000 advisors. Meanwhile, they're spending another 4.2 hours on administrative work, according to the study.
Imagine if those 4.2 hours of administrative tasks could be accomplished while sitting in traffic? With Copytalk's Mobile Scribe, it can, thus allowing advisors to spend more of their time in the office meeting with clients or performing investment-management-related tasks.
Second, Copytalk's Mobile Scribe enables an enterprise's employees to dictate meeting notes and plans for action when the ideas are still fresh in their minds. Who hasn't experienced the frustration of suddenly thinking of a solution to a complex problem or a new way of approaching something but not having the ability to write it down? With Mobile Scribe, there is always a transcriptionist a phone call away, so that eureka moment gets preserved with a timestamp.
Finally, for financial services firms, documenting everything – client meetings, email drafts, the reasoning behind investment decisions, the list goes on and on – is a good defense against potential future questions of whether an advisor acted in a client's best interest, especially as the SEC's Regulation Best Interest rule (Reg BI) is on the horizon. I briefly covered this benefit of documentation in last month's blog and will continue in future blogs as Reg BI's June 30 compliance deadline draws near.
For Enterprise and Group Special Pricing, Please Contact Our Enterprise Concierge: info@copytalk.com
This is a "Sweetheart" deal:  For a limited time only: Advisors can take advantage of $20 off our retail monthly price of $84.95 = Unlimited Monthly Use – Live transcriptionists in our controlled and monitored U.S. Based facilities
 Sign up here:  www.copytalk.com/roaring20
Call or for more info:  866-267-9825 Option 2
Email us at: Support@copytalk.com