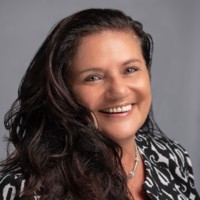 How does a company win a financial services technology award four years in a row? Ask Copytalk CEO Maree Moscati. Copytalk recently had the honor of winning the Bank Insurance and Securities Association's (BISA) Technology Innovation Award for its fourth consecutive year. In honor of the award, Moscati sat down for an interview to discuss how Copytalk continually innovates, including its launch of facial and fingerprint recognition capabilities.
Q: That Copytalk won this award four years in a row really speaks to the company's ability to continually innovate. What are some ways that you, as CEO, help make innovation central to Copytalk?
MOSCATI: Coming with a 30-year background in the financial-services industry, which I have a passion for, I understand what firms are looking for and what they're tasked with. I also understand from an advisory standpoint what they want, and from a compliance perspective what is needed to make sure that you have good audits, and neither the firm nor the advisor is getting fined in any way, shape, or form.
I respect this industry and what is mandated that they do, so I personally go out to a lot of conferences and speak with enterprise firms – C suite, as well as advisors. I need to know where their pain points are. I share the vision of what I learned from being out in the field, what I learned from our client base, from the firms that we do business with, and share that with our team. They are empowered and impassioned to go create something new (e.g., The Copytalker™) that makes a difference in our clients' professional practices. We have a systematic approach for building a culture of innovation. We employ an incredible team here of developers, so we meet after I return and take a deliberate approach to creative thinking to deploy development that is responsive to the industries' needs that we serve.
Q: One of Copytalk's most recent developments was the launch of facial and fingerprint recognition when users log in through the app. Can you talk a little bit about the reasons for this development? In what ways do you hope it will improve the user experience?
MOSCATI: We are very serious about our security and privacy protocols. I believe our processes are second-to-none in the industry. I'm certified as a third-party risk professional, and some of our managers are also certified. Our role is supporting the people and the firms that we serve, so if we can make their lives easier and more efficient, then we're going to bend over backwards as an entity to provide that for them. Having the fingerprint and facial recognition is just to that point. It's secure and easier for those who use our service to be able to immediately get access and to take their notes.  Our corporate relationships have asked for it, our clients have asked for it, and so we delivered it!