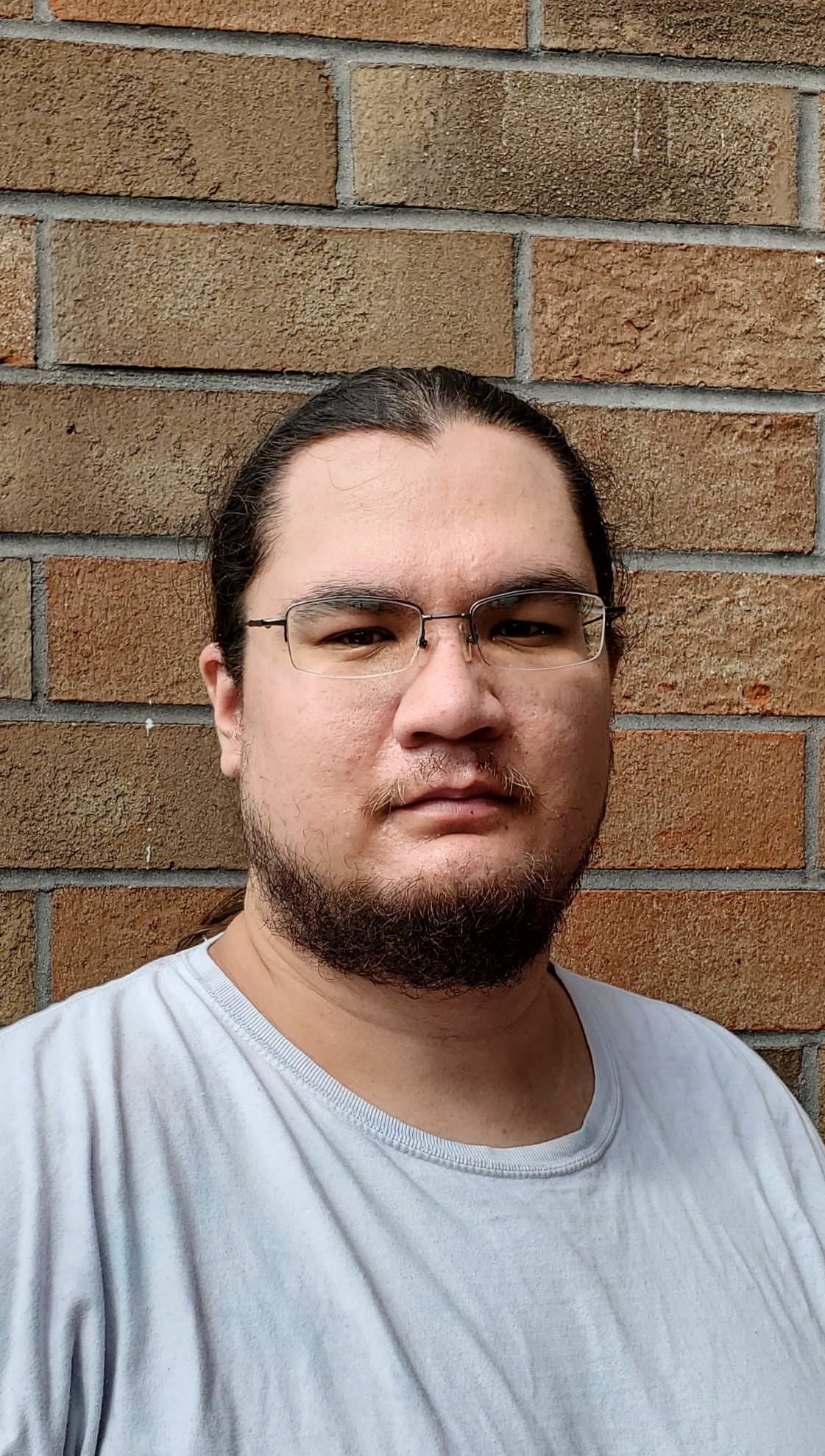 Ray Kolpack-Tanner, a senior scribe for Copytalk, was my second interviewee from the Gainesville, Florida office. An honest, outgoing, and ambitious worker, Ray Kolpack-Tanner has been with the company since late 2016, and due to his hard work and dedication, has been recognized as a proficient senior scribe, working for our audio, video, and media transcription services—also known as custom—and as quality assurance for regular transcriptions.
As mentioned previously, Ray joined Copytalk as a scribe near the end of 2016, having been recommended by two friends who had been working for the company at the Gainesville branch. Initially searching for part-time work in general, Ray found himself staying with the company and working his way through the ranks over the years, transitioning to full-time work over time. Ray, like other new employees, began as one of our well-trained transcriptionists who mainly focused on work that was sent through our Mobile Scribe business, with topics centered around finance, the stock market, and typically dealing with calls from financial advisors and wealth advisors. Over time as well, Ray became a QA, or quality assurance. As quality assurance, it's Ray's responsibility to proofread transcriptions from fellow scribes, both new and senior, before the transcriptions are sent to the client.
After working for Copytalk for four years, the opportunity arose for Ray to transition to a more diverse, broader type of transcription: custom work. Custom scribes are tasked with providing the closed captioning for television programs, movies, academic lectures, recorded meetings, as well as other forms of visual and audio media. While there is oftentimes a learning curve for those transitioning from scribe to custom, Ray seemed to get adjusted to the new form of work rather quickly, stating, "I'm an incredibly quick learner, so once I went through the standards and everything, it kind of made sense and clicked."
He also admitted that the change to custom was refreshing for him, since there was a large variety of calls that he would receive while doing custom work. Receiving jobs with shows related to science and how various objects and devices are created is also something that Ray thoroughly enjoys working on.
Even with the disorder and confusion from the pandemic still prominent during the time of Ray's conversion to custom, he was still able to have a rather smooth transition and determine what work environment was best for him in order to complete his jobs accurately and confidently. Working in-office became a preference for him, and the company was able to make these accommodations for Ray and other scribes like him while still following the proper protocol in order to help protect Copytalk employees from contracting the COVID-19 virus.
Ray also acknowledges the hard work put in by the supervisors, in Gainesville and across all operation facilities, to ensure that the workplace is a positive, safe environment, and that they encourage all workers to be involved with each other and the Copytalk community. Ray encourages inclusivity, creating Pride flags for Pride month, participating in community events as much as possible, and in general, being sure to be open about what management and scribes alike can do to better the workplace.
As Ray continues to work as a custom scribe and quality assurance at Copytalk, it's certain that he will continue to encourage diversity, positive change, and an overall welcoming atmosphere in the Gainesville office.