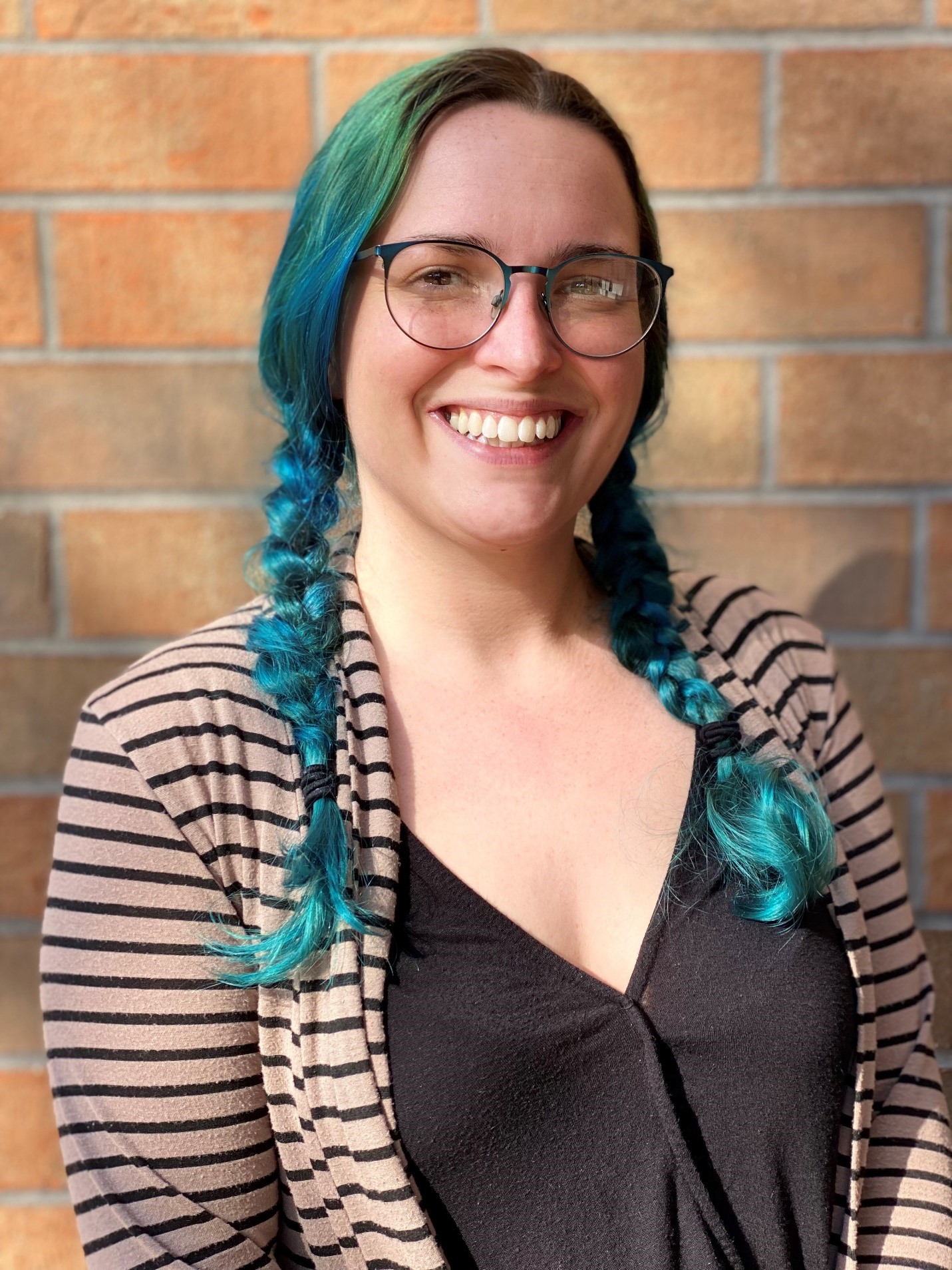 Kayti Agnelli is the first employee from Copytalk that I have had the pleasure of interviewing. She has been known to work diligently for the company, organizing social events in order to bring the Copytalk family together, as well as being part of a variety of trials for new programs, software, and technical changes within the company. Mainly growing up in South Florida, Kayti has been able to provide the company with her charisma, creativity, and expertise at the longest-standing Copytalk office that is located in Gainesville, Florida. It's an honor to present one of Copytalk's most cherished and hardworking employees, Kayti Agnelli, and her journey as she made her way through the company over the years.
It is indeed safe to say that Kayti is one of our senior supervisors, having started working with Copytalk back in December of 2012 at the Gainesville branch while she was still in college. While she is an Operations Manager present day, she began her career as a transcriptionist, or what we call a scribe. While a certain typing speed is a necessity for the role, there is a bit of a learning curve if one is unfamiliar with the world of finance, insurance, and retirement. Copytalk has certainly changed over the years, but we still took some time to look back at how Kayti felt as she entered the new world of a scribe almost 10 years ago.
"It was overwhelming at first," she states, "and that has helped me work on updating training methods to train people more piecemeal and have more comprehensive training, instead of back in the day, you kind of just got thrown into it."
As an Operations Manager, Kayti has certainly been putting in the work to ensure that employees both new and old feel comfortable in their work environment and that they're able to get used to the learning curve in a timely manner. She helped organize monthly social events to keep employees engaged outside of work, created a chat to incite socialization, and also helped nurture the usage of The Courier, a monthly newsletter that encourages employees to provide their own input to be included within the piece.
To further emphasize her dedication towards the company, she even made several housing changes to create a new branch. Back in 2015, she decided to move to Tallahassee, Florida in order to help Kyle Wilson, another Operations Manager for the company, establish what is now known as the Tallahassee branch for Copytalk. After three years of working there, she returned home to Gainesville in 2018 to take on the role of Operations Manager at the Gainesville office, one of Copytalk's largest operations facilities. It would be an understatement to say that Kayti was frazzled, intimidated even, by all of the changes in her life, especially when faced with personal health issues and later on, the COVID-19 pandemic that began in March of 2020. While dealing with personal health concerns, however, Kyle Wilson and the company came together to show their appreciation towards Kayti and assisted her in any way that they could, showing that Copytalk truly respects and cherishes their employees and will certainly try their best to accommodate them and their needs.
When the pandemic hit the United States in March of 2020 and many businesses began to lock down, Kayti, the other Operations Managers, and their supervisors had to work rigorously in order to keep up with the quickly changing world. While businesses switched to work-from-home environments and the pandemic seemed to worsen, Copytalk began to make plans to implement remote work across all branches in some capacity, which included the Florida branches, consisting of Tallahassee, Gainesville, and Sarasota, as well as the Athens branch in Georgia. It was a rapid transition, and Kayti noted that it was probably one of the most overwhelming moments in her career after having worked there for eight years at the given time. Despite the stressful time, however, she did also say that she was satisfied with the manner in which the company handled the sudden onset of the pandemic and the rapid transition to remote. Kayti believes that we were able to achieve the Copytalk that we have today through the feedback from employees, our IT team, customers, and supervisors during such a trying time.
Seeing how much Kayti had dealt with over the years, I asked her a simple question: "If you could tell your past self anything, what would it be?"
It didn't take her long to respond, stating, "Even though it's frightening getting started and there are many challenges, you've got this. You're going to make it, and everything is going to be okay. Just hang in there and take one step at a time."
And her words stand true, whether it is related to work life or personal life.
As I further interview the Operations Managers and Operations Supervisors, I feel that it's important to really emphasize the fact that there should be no reason to feel intimidated by them. As Kayti had demonstrated through the creation of social events, OMs and OSes love to socialize and be involved too. It's important, however, to know their divide in regards to an age-old question; apple juice or orange juice? Kayti certainly enjoys both, but without a doubt tends to start her days off with orange juice. Perhaps this may create a divide between the supervisors?
An aspect that Kayti seems to emphasize, however, is reminding everyone that we're all just people, to not be scared to socialize and express ourselves inside and outside of the workplace, and to try not to be daunted by those around us. It was one of the emotions that she experienced as a new scribe almost a decade ago, but now, after working her way up, she is going out of her way to ensure that everyone involved with the company is more than satisfied with the service levels and opportunities that Copytalk can provide to valuable clients and esteemed employees alike.