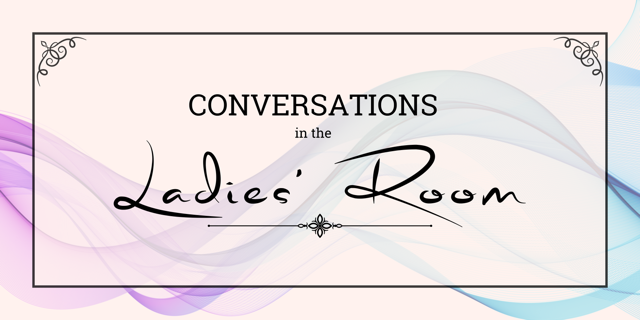 Linda Wittich is one of those leaders that you may never meet in person but instantaneously feel their energies and enthusiasm through your Zoom meeting! Linda and I e-met on the very first Females & Fintech call quite some time ago. I can say this about Linda: she is engaging, always smiling and willing to help, and makes you feel as if you've been part of her family forever! These are rare qualities that I would venture to say make Linda as unique as she is vibrant. I encourage everyone to get to know Linda, and we are proud to present her to all of our fans, her story.
~Maree Moscati, CEO CTPRP
Linda Wittich grew up in a time when it seemed girls had two paths: be a tomboy or be a girly girl. Enter Helen Reddy, the '70s songstress who belted out "I am woman, hear me roar," and the worldview of a generation shifted.
"I would say like, 'Wow, I can be a girl and I can still want to have a career?' This was an exciting thing, and I was the first generation really to feel that way," Wittich told Copytalk, citing Reddy as one of her earliest inspirations.
And have a career she most certainly has. Wittich will be the first one to say she hates titles, but she's held quite a few after 35 years in fintech, most recently as the founder and sole employee at Top Line Focus. She has a wealth of experiences under her belt, but with all she's accomplished thus far in her career, Wittich said now is the time she's most proud of herself.
"Right now, I have the bandwidth to take on another client, and I am choosing not to take on just anyone. I am choosing to raise the bar on what sort of client I want to work with," she said. "My focus right now is only to engage with somebody that's much more involved in financial wellness for the mass market and the mass affluent?"
In other words, Wittich is back in the classroom, studying deeper into the philosophies behind finances and fintechs that fascinate her.
"I'm probably the only person in the world that is on Noom — the weight loss system — because of their cognitive behavioral therapy, and I have no desire to lose weight," she said. "Every day I spend a half an hour on Noom. I track it all, because I think there's something there in terms of, how do you use cognitive behavioral therapy? How do we take all the fintech point solutions that we use today and really create an interactive tool that'll help the mass market have a better relationship with money?"
When she's not being a student or strategizing revenue growth for one of her existing clients at Top Line Focus, Wittich pursues her other passion. She has a leading role in facilitating growth of the number of females in the industry she unabashedly loves so much.
"I call it 'find your tribe.' For me, Females and Finance is my tribe. I have like five or six other people that truly understand what I do for a living," she said, adding that being a consulting firm of one person can be pretty lonely. "I need that. If I didn't have that, I would either fail in my business or just not be happy."
She's a big proponent of trying to meet five new people a week, as is her friend Sheryl Hickerson, CEO of the aforementioned networking group Females and Finance.
"Somehow or another [Hickerson] and I got connected, and we're on the phone, and I have never felt such incredible energy," Wittich recalled. "It was like the Energizer Bunny. She would say something and I would just chime in. We complemented one another amazingly."
Though it took several months before she was able to volunteer, that first connection was instant electricity, the spark of a defining moment for just the sort of impact Wittich desires to have in the financial industry. Today, she coordinates the Fintech Roundtable for Females and Finance.
"We meet monthly. I absolutely love it. I find it so energizing," she said of the community. "I come out of each of those sessions psyched when I prepare for it and come up with the bullet points to talk about, but so much more confident at the end of that and really sharing across the board."
One recent topic was a masterclass challenged women to not be a bore, anymore. Rather, Wittich led conversation, and pulled from her own experiences, on how to add that woman's touch to the fintech industry.
"This is a male-dominated space, and I have been trained for 35 years on how to act like a man. I had to unlearn all of that and I had to say, what makes me unique is some of the attributes that we see in women. It is a relational thinking that happens," Wittich said. "I had to start to get comfortable with myself and creating a new professional persona."
Wittich isn't afraid to say she loves her job, her clients, and financial wellness. And yes, she actually uses the word "love" — it's part of her own such persona.
"Everybody can be everything to anybody, but then you are not differentiated, and no one will remember you," she said. "I really encourage women to throw out everything that they think that they've learned on what a professional is, and find their own professional style."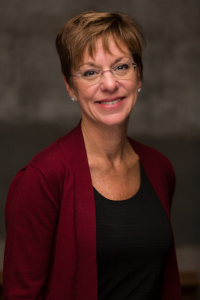 Linda helps fintechs grow FASTER. Working hand-in-hand with the CEO, she assesses their go-to-market plans, identifies their most critical challenges, and executes a game-plan to accelerate time-to-revenue. Her clients are typically Series A/B firms who are on the cusp of explosive growth. She's passionate about financial inclusion and how fintech can be used to help the mass market and mass affluent have a better relationship with their financial life.
Many people describe her as a strategist who executes. For example, as WealthForge's CRO, they grew sales by 15X and transaction volume by 50X, and as Marstone's Delivery Executive, they shortened the onboarding cycle 60%-90%.
She brings with her a depth and breadth of fintech experience as she's worked at firms of all sizes including IBM Watson for Wealth, Broadridge Financial Solutions, DTCC/NSCC, Finn AI and Doxim, Inc. Throughout her career, she's always focused on top line growth and held executive level roles in Sales Leadership, Sales Operations, Client Success, Solutions Delivery, Strategy, New Product Development and Product Management.