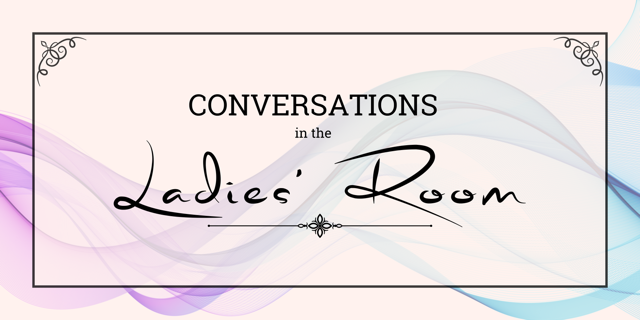 Message from our CEO ~ Maree Moscati
Welcome to our new "Dynamic Women" blog that has been revised as "Conversations in the Ladies Room".  You know, those great people you strike a conversation with while freshening your make-up or putting on your lipstick!  We wanted to bring you some great conversations and backgrounds of some of the most successful, inspirational and supportive leaders in the industry of Financial Services.
I had the honor of being introduced to Dr. Sindhu Joseph, CEO and founder of Wealth management AI startup CogniCor from one of our senior business associates.  Once you read her story, I have no doubt that you will agree with me that Dr. Joseph is an amazingly brilliant and incredible leader.  We are honored to showcase Dr. Joseph in our first 2023 "Conversations in the Ladies Room" blog.
Dr. Joseph, has long desired to understand how — and why — people think the way they do.
Perhaps it's an unusual quest for someone with a background in mathematics, but as Joseph transitioned into the field of artificial intelligence, her passion for cognitive science and her drive to innovate clicked together.
"That was my big question growing up," Joseph told Copytalk. "I was always trying to understand how we are: Whether we are computing something internally, whether we can recreate our decision-making process."
She wasn't aware that artificial intelligence, or AI, even existed then, but she busied herself reading books on the human brain. How is it connected to us? How does it function?
"AI was the perfect field for me to experiment on that," Joseph said. Joseph and CogniCor pride themselves on bringing to life the first and only "powerful, human-like" digital assistants, purpose built for financial advisors, investors, and others in that field. The story of how its systems do that finds its roots nearly in the beginning of AI itself, as Joseph first began working in this field as an intern at Honeywell in the early 2000s.
"I was fortunate to land on a job which was more on a research basis, and I was very curious about AI and all of those things at that time. This started way before my career, even my post-graduate studies," she said. "I got to work on very cool things. More on like, instrumentation, data analytics and even collision avoidance algorithms are part of flight control systems at Honeywell."
That was nearly two decades ago now, when AI "was not very cool," she said.
"Only academics and researchers had faith in the power of AI at that time, but I was fascinated by it," Joseph recalled. "I spent around five years working and studying about it, and realized I wanted to go deeper into studying the technology more."
Initially, CogniCor was part of her graduate research in Barcelona, and Joseph began it working with the European Framework Project. This involved collaborating with multiple universities in Europe to address problems in a given industry.
"I realized there is a lot that AI could do to automate, create efficiencies in human working" she said. "I need to turn this into a product, because we can really change the world with it."
If she had to start CogniCor all over again, Joseph said she would likely do it a bit differently. She said she was somewhat naïve founding a company after getting her Ph.D. Back then, she'd worked in the corporate world, had experience in academia, and wanted something different, something on her own.
She had three main motivations for starting what is now a renowned AI company in the financial sector. She wanted to take AI and solve problems, she wanted to democratize the process of creation and management of wealth by making the experience more efficient and seamless, and she wanted to somehow be able to give back to those less privileged, after seeing the discrepancy between different groups of people in her native India.
"I don't think I achieved any of those to my satisfaction yet, but that was the foundation for starting the company," she said. She described her decision-making as binary, saying it's "one or zero.""I wouldn't say that's the best way to make decisions, but that's how I am," Joseph said. "I take decisions based on what I believe, what I think is right."
Pushing metaphorical and technological boundaries is what makes this a particularly exciting time to be involved in AI. Joseph has seen the field alter from the first search algorithms to advancements in how AI systems are able to generate human language almost perfectly and mimic understanding. She said when AI first came about, there was fear that it would disrupt "the more mundane" tasks and jobs, but instead, it's jumped the gun and now disrupts creators, like writers, artists and even coders.
"I am cautious because I know what is the technology behind, and so we have a long way to go. However, she predicts that the next great revolution in technology will be with artificial intelligence. "It's going to have very profound implications on humans and how we live. It's going to fundamentally change that."
CogniCor is able to stay ahead of the ever-changing curve by being specific in the way the technology "thinks."
"I truly believe that for AI systems to understand, you need to have a certain kind of the cognitive brain that is given to it, supporting it apart from all the machine-learning models," Joseph said. "That is provided in the form of a knowledge graph within CogniCor. We have combined certain types of explainable AI, traceable AI, along with more black box machine learning/deep learning models."
By focusing on the financial domain, CogniCor's systems scale more efficiently, allowing them to meet the needs of the sector they serve.Their algorithms are continuously learning from human interactions and getting fine tuned thereby, essentially giving their AI a digital degree in the field of finance .
"When it comes to very specific things, like for example, helping financial advisors with their policy questions, process questions, it becomes very, very specific," Joseph said. "You need to be accurate. You need to have traceability, and fine tuning controls built in."
She said by having a basic architecture and a library of wealth management Digital Assistants to choose from it's easier to specifically address issues that solve many of today's bottlenecks in advisor and client experience. CogniCor is committed to understanding what and where such issues arise, both in AI and with its customers, to develop a useful, sought-after tool and, in truth, digital business partner.
"Being domain-specific has, I would say, helped us to understand the problems within that particular user group — the advisors or the investors, or the broker/dealers — and helped us to go one level down to understand these problems at a much granular level and provide a solution for that, based on these technologies," Joseph said. "At the end of the day, you don't sell technology. You sell solutions to their key problems, and that's what I think we are trying to achieve."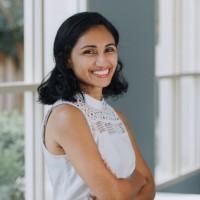 Dr.Sindhu Joseph is the Founder and CEO of CogniCor, the leading intelligent business automation platform that delivers revolutionary operational efficiency and conversational experience for wealth management firms. She holds a PhD in AI, co-authored 6 patents, and is a speaker on topics around Enterprise AI and ethical AI.
Wealthmanagement.com top 10 to watch in 2023 and the recipient of the Wealth Solutions Report's 2022 Top WSR Women Leader in Wealth award, she envisions to create an experience shift and scalable efficiencies in the wealth management industry using Artificial Intelligence and automation.