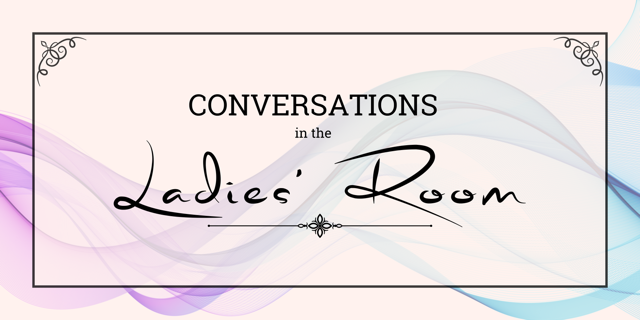 I first met Diana a few years ago at a conference. She was leading a product session and she was so compelling, one automatically wanted to own whatever she was selling. Diana Cabrices is an incredibly vibrant, successful young leader whose smile is contagious! Anyone who meets Diana immediately recognizes her strength, confidence and "can do" attitude! Kudos goes out to her as she embarks on her new journey on her own terms! It is my absolute pleasure to share Diana's story as I know her infectious power clearly shines through her words!
~Maree Moscati, CEO
Three months after launching Diana Cabrices Consulting, founder Diana Cabrices still can't believe she took the leap. "Through the whole process I was asking myself, 'Are you crazy?'" she said. "But since I've done it and I've just found how rewarding it has been, how much more respect I have for myself, how much more I've pushed myself to new limits and new heights — it's like an accelerated growth path."
Even three years ago, she never would have seen this for herself, much less as a child growing up in the relatively small-town atmosphere of Warner Robins, Georgia, a few hours south of Atlanta. Cabrices was born in Miami and is very proud of her Latina roots, but her parents wanted to raise their family outside of the city. "I love Georgia, I love small towns. In fact, I'm glad that I grew up in that environment, because I have more of an appreciation for slower-paced living or the smaller things in life," Cabrices said.
She had an active high school career, as she puts it, getting her hands in everything. For certain sports seasons, she marched in band as a flautist, then ran to change into her cheerleading uniform. The small-town girl got a taste of more urban life at 18, when she moved away for college. "I wanted to go to Atlanta, which at the time for me was like, that's the big city," she said. "That's where I'm going to go escape to."
Cabrices' undergraduate degree in economics is from Georgia State University, which is about as opposite from Warner Robins as one could get. The campus is smack-dab in the middle of downtown Atlanta, its buildings barely discernable from the towering corporate skyscrapers and historic government buildings that make up the Peach State's capital city. "It was such a door opener for me," Cabrices said of her college years. "Living in downtown Atlanta, getting to meet and create friend groups of people with all backgrounds, and then I think just being in a more fast-paced environment. It introduced me to the fast-paced world that I still currently live in today."
She planned to follow a path in holistic healthcare, but before settling down, Cabrices wanted to travel. A fortuitous decision, as it turns out that living abroad would be the tipping point for her career. "I sold all of my stuff. I sold my car, I got rid of a lot of clothes, and I had $5,000 and I bought a three-month round-trip ticket to Europe, which ended up being two years of living in Europe, because I didn't want to leave," she said.
Cabrices taught English and put up a profile on a freelancer website. Within a week, an American fintech company reached out and asked her for a sample voice recording. Though she had no idea then what a financial advisor was, she sent in the audio demo and soon found herself speaking with them nonstop as a part-time contractor. When Cabrices decided to return to the States and move to Miami, she knew she would need to make more money for it to work. She asked the company if there was room for her to be a full-time, salaried position. "I'll never forget the number they gave me and I was just blown away," Cabrices said. "It was such a step up from what I was used to, and it was like, I'm in. I just jumped all in and it was really history in fintech from there for me."
Not too long ago, Cabrices' boss at Snappy Kraken approached her about adjusting her job responsibilities there. She spent a weekend researching everything she loved about her role: professional speaking, creating content, getting onstage. Google led her down a rabbit hole to an article series by Ethan Beute, the chief evangelist for video marketing company BombBomb. In the 1990s, this role developed in the tech world and recently began cropping up in other industries, including fintech.
"I had a career coach at the time. I was telling her, this is the next step I want to take in my career," Cabrices said. "But this to me was almost just an a-ha moment of, 'Oh, this is the name of what I'm really good at'." She connected with Beute and other chief evangelists, and after several months of learning and figuring out what she wanted to do next, Cabrices decided instead of taking on that role for one company, it was time to go off on her own.
"Along the years, I've had tech CEOs come up to me and tell me, 'Hey, how much do I need to pay you to do that for my company? That was really good what you just did onstage. You have such an energy. You commanded the attention of the entire room. This is what my company needs. My company needs a Diana'," she told Copytalk. "I want to be able to do this for maybe three or four companies at once, that are all supporting advisors from their own angles, from their own categories in fintech, making some really cool moves in the industry, moving the needle for advisors. At the same time, that's just going to help me become even more well-rounded with advisor technology and the industry as a whole. That's exactly what is happening, and I'm loving it."
This is where the fractional aspect of her new title comes into play. She works full-time for herself, but part-time being the voice for several different companies. This allows her to still be remote and travel — a huge perk now that she has a new niece in Bogotá, Colombia.
Cabrices' goals for her consulting company are twofold. She wants to continue her evangelist role with clients, most recently adding Wealthtender to the mix. She also plans to develop her brand to become an industry resource, and most of all create a flexible career she can maintain while still having a family and being a very present mom in the future. Since her company is still in its infancy, not every aspect is fully fleshed out. But given her recent interest in pursuing videography and her enjoyment of running webinars, her well-known client partners, and her stage presence, it's safe to assume the fintech world will soon be seeing much more of Diana Cabrices.
"It's just time for women to really own their power and step into that, and amazing things happen once you do," she said. "They've certainly been happening for me."
Diana Cabrices is the founder of Diana Cabrices Consulting, where she introduced a first-of-its-kind "Fractional Chief Evangelist" industry growth offering dedicated to energizing dead demand channels for B2B wealthtech brands. Often called a "product demo queen", Diana has a knack for converting audiences into ambassadors, and won her first public speaking award at the age of 7. Diana has supported thousands of financial advisors through innovative technologies across marketing, branding, succession planning, M&A, and more. When she's not evangelizing wealthtech brands through engaging presentations and kinetic media, she's usually planning her next trip (18+ countries and counting), elevating women in the birth room as a doula, and spending time with her 15-year old Chiweenie, Guss.