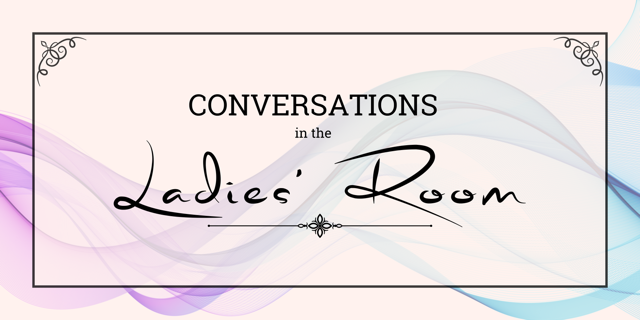 Archana "Archie" Deskus is one of those incredible people you meet by chance and immediately feel like you have been best friends your entire life! I met (virtually) Archie through a mutual friend who believed we had a lot in common and made the introduction. One call later, I immediately knew that he was absolutely correct! It is my distinct honor and pleasure to share Archie's story — a truly empowering one filled with gems of information and advice.   
~Maree Moscati, CEO  
Archana "Archie" Deskus, executive vice president and chief information officer for PayPal, had envisioned a different vision for her future. Inspired by her father's strong belief in STEM education and his unfulfilled dream of becoming a doctor himself due to financial constraints, she initially thought that her path would lead to a career in medicine. Deskus reflected on her journey, sharing, "I went through a process of self-discovery and growth, realizing that my father's dream wasn't my own. Just two semesters away from graduation, I mustered the courage to have a conversation with my dad about pursuing medical school, explaining that it wasn't my true passion."

Instead, Deskus found her true passion at the intersection of business and technology. She began her career as a software developer at United Technologies after completing her undergraduate studies at Boston University. Explaining her excitement, she said "What intrigued me the most was the diverse portfolio of businesses United Technologies had: aerospace, industrials and commercials sectors. That's how I landed there, and then I found my sweet spot was around driving more business transformation and disruption within the industries and the businesses I worked for." Looking back, she acknowledged that her sense of fulfillment came from making a tangible impact and adding incredible value to the companies she served.

"I've been at this almost 36 years and I often challenge myself, are you learning? Are you making a difference? Are you making the right impact? That's probably the greatest reflection as I look back: when I felt good, I was doing well and adding incredible value to the companies I worked for."

She is often asked about how she reached certain levels in her career: "There's no recipe, no secret sauce, simply focus on the results. Despite any challenges, despite our differences, the one thing that can't be overlooked is the results," she comments. "Focus on the value of who you are, what you bring, and that shows up in the results of what you've accomplished. Nobody can take that away. Nobody can diminish it. There's not a color or a gender or average associated with it. It's factual."

As a successful woman navigating a predominantly male-dominated industry, Deskus faced challenges associated with gender biases and stereotypes. Toeing the fine line between being too aggressive "and there's a perception about you" or being too soft and "can't get the job done" is a familiar walk for females in fintech. "It's hard for me not to speak up or not to speak my mind, but I think I've also learned to recognize that men and women communicate differently and get their thoughts across in different ways. Over time, I think I've fine-tuned a little bit from what my natural instinct would be to thinking about: how could I be more effective at landing that message?" she said.

This harkens back to a life lesson her mom taught her, when a young Deskus struggled between identifying more with her native Indian culture, or that of the America she grew up in. Her mother encouraged her by saying "you can pave your own path by taking the best out of both cultures that resonates with you" and make something meaningful out of not entirely belonging to either culture.

It's a challenge that companies face too, as they try to develop more inclusive, diverse cultures and workplaces. Deskus said companies want to tackle such concerns in logical ways, "but some of this is more of a feeling of whether one belongs and feels integrated or not. I do think it's good to look at quantitative data, but if we're really serious about diversity and inclusion, we need to look much deeper," she said. "Often times we want to find fast answers and solutions to challenges and problems, but if we're not living them, and we're not feeling them, then how can we be the ones to find the solutions that might work? If we genuinely want to address diversity and inclusion, we must delve deeper. We need to focus on listening and understanding and only by truly experiencing and empathizing with these challenges can we find effective solutions."

Throughout her career, Archie has been driving successful business/technology transformations underpinned by technology, where success is highly dependent on organization, people and cultural changes. She emphasizes the significance of alignment, engagement and breaking down barriers to achieve success. Archie's journey serves as an inspiration, reminding us to embrace our dreams, navigate challenges with resilience and foster inclusive environments where everyone can thrive.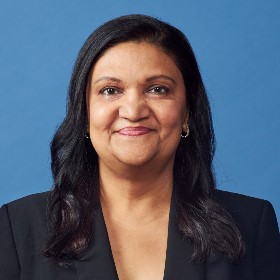 Archana (Archie) Deskus is Executive Vice President and Chief Information Officer (CIO) at PayPal. In this role, Archie oversees PayPal's global information technology operations and is responsible for PayPal's Employee Technology and Experiences, Enterprise Data Platforms, Business Transformation Office, and Site Reliability and Cloud Engineering teams. In addition to enabling PayPal's internal technology strategy, priorities and data-driven operating model, Archie leads the planning, management, delivery, and transformation of our technology stacks, systems support and infrastructure.

Archie joined PayPal from Intel, where she served as Senior Vice President and CIO. As Intel's CIO, her organization capitalized on information technology to accelerate the company's significant growth goals across a diverse portfolio of businesses. Previously, she served as Senior Vice President and CIO for Hewlett Packard Enterprise (HPE), where she was responsible for the company's IT infrastructure and technology resources, working closely with HPE businesses to achieve strategic goals. Additionally, Archie oversaw NextGen IT, a company-wide transformation program, standardizing business policies, processes, and the underlying IT systems globally. Earlier in her career, she held CIO roles at Baker Hughes, Ingersoll Rand, Timex, and United Technologies.

She serves on the board of directors of East West Bank and Cognizant.

Archie earned her MBA from Rensselaer Polytechnic Institute and holds a Bachelor of Science in Business Administration and Management Information Systems from Boston University.